The ALPINE mulchers is a machine designed to be used with tractors ranging from 90 to 160 HP. It is particularly suitable for shredding brush, overgrown vegetation, and logs up to 20cm in diameter.
Rotor with fixed tungsten carbide tool holders, capable of performing work up to a diameter of 35 cm.
Closed rotor with retractable hammers, designed to be sturdy and versatile for various applications.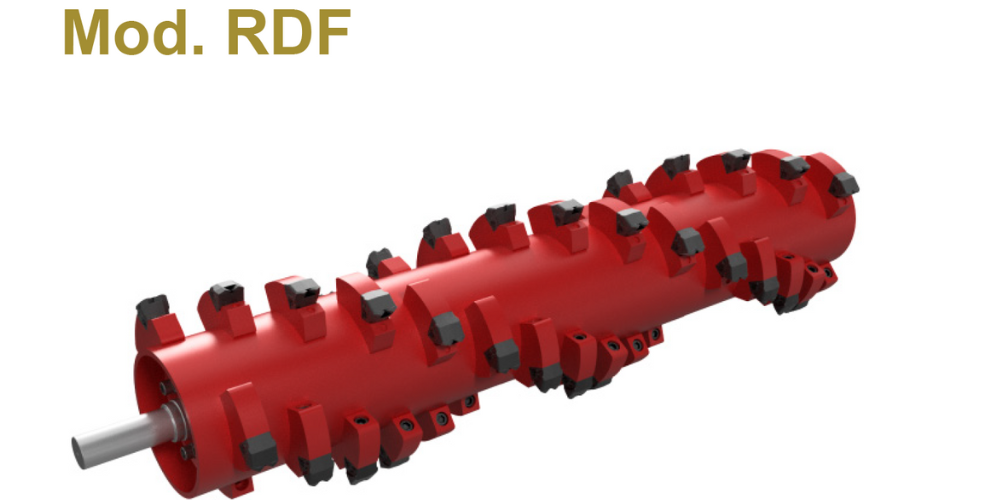 Rotor with retractable hammers in an open configuration, designed for weight reduction and improved cutting efficiency.